MC Spotlight
From this small beginning it was shown to me to be like streams of light that went clear round the world. EGW, LS 125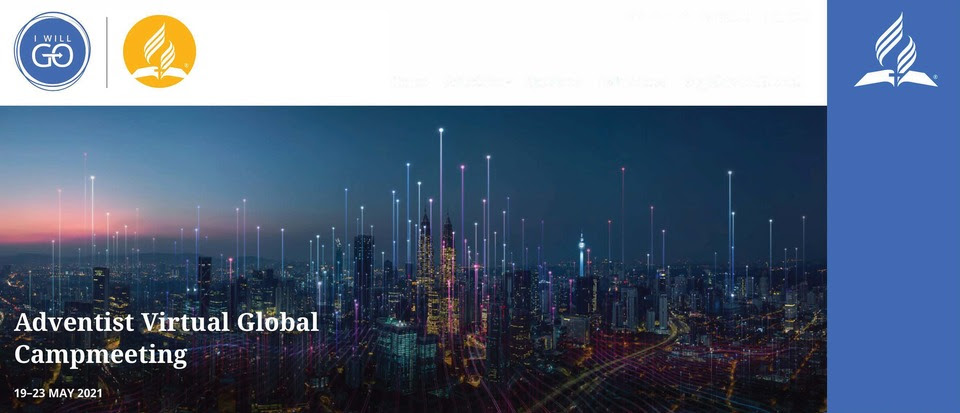 Dear Friends,

Campmeeting 2021 is just around the corner. Closer even than you may think! The General Conference in partnership with the World Church is hosting a Virtual GLOBAL Campmeeting this year on May 19-23. The entire event proves to be inspirational and hope-filled as the theme centres around "I WILL GO". Each day's schedule is packed with the following:

1. known Keynote Speakers;
2. relevant Workshops;
3. a dynamic virtual Exhibition Hall for ministries and vendors;
4. a vigilant 24-hour Prayer Room; and
5. empowering Seminars.

You will not want to miss this power-packed Virtual GLOBAL Campmeeting, uniting the Seventh-day Adventist network and greater community on a worldwide scale!

As such, your Administrative Team has decided to utilize this General Conference Campmeeting initiative to replace our own virtual local event. We will not be hosting an onsite or virtual Campmeeting this year. Instead, we are planning for a few Conference-wide Webinars this Summer and into the Fall. Please look for details to follow at a later date.

Enjoy Campmeeting this year from May 19-23 with your brothers and sisters from around the world! See more information below.

Blessings In Service,

Dave Miller, President
Teresa Ferreira, Executive Secretary
Ed Sharpe, Treasurer
Adventist Virtual GLOBAL Campmeeting
I Will GO
General Conference Hosts Virtual
Campmeeting Event
The Adventist Virtual Global Campmeeting will have programming centered around three major regions. Asia-Pacific, Euro-Africa and the Americas. Seminars will be scheduled for convenient access from time zones around the world. See the programming for your region by following the links below.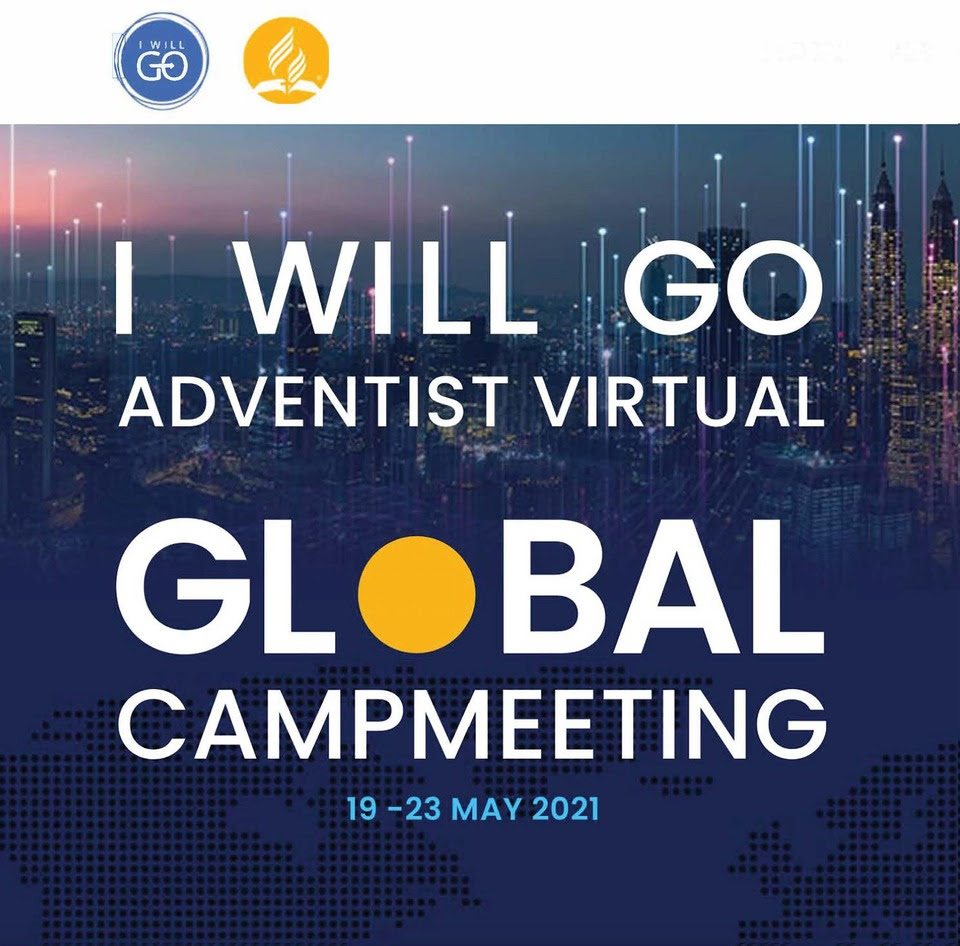 UNITED We Come Together to GO for HIM
The Adventist Virtual Global Campmeeting brings the entire world church together to worship, be inspired, and learn. This event showcases the incredible breadth and depth of Adventist ministries around the world. 

GLOBAL CAMPMEETING FEATURES
The first Adventist Virtual Global Campmeeting features many exciting events: 
Hundreds of presentations, seminars, and workshops on the following subjects: Discipleship; Education; Health Ministries; Media; Missions; Theology; Round table discussions with church leaders; Continuing education credits for pastors and teachers; Exhibit hall with Adventist organizations sharing their resources for mission; Free attendance

Make the Adventist Virtual Global Campmeeting your spiritual highlight of the year. Join us at the Adventist Virtual Global Campmeeting to fulfill our mission to Reach the World with the gospel of Jesus, and be ready to say, "I Will Go".
Registered attendees will have access to hundreds of interactive seminars, resource materials, networking with exhibitors and much more.  Register today. Its free!
Communications Department



Communication
kəmjuːnɪˈkeɪʃ(ə)n/noun


1. the imparting or exchanging of information by speaking, writing, or using some other method
2. the means of sending or receiving information

 


If your church or department has an Event, an Announcement, or Resources you'd like shared with the whole Conference, please email: teresa.ferreira@maritimesda.com.
The MC Spotlight is an official e-publication of the Maritime Conference.