MC Spotlight
From this small beginning it was shown to me to be like streams of light that went clear round the world. EGW, LS 125
FEATURE
What's Vision?
Vision means seeing your mission accomplished long before it actually happens. Hebrews 11 is filled with the stories of people with vision. Long before they accomplished their mission, they had visions of success—Abraham, Joseph, Moses, Gideon, David, and so many others.
John had a vision of an angel flying in the midst of heaven with a special end-time message to every "nation, kindred, tongue, and people." Back in the 1800s, Ellen White had a vision of a little flock of believers that would grow into a global movement and would take the message of the Second Advent to the ends of the earth.
What's YOUR vision for your congregation? For yourself? (Matthew 28:18-20)
Resources & News
A Ministry of Love
Please join Prayer Ministries as they bring us a message of love for this month. Christ is the greatest expression of love bestowed upon man by Heaven. Seek your First Love again. (Revelation 2:4-5) For a beautiful message on LOVE visit Maritime Prayer Ministry.
It's time to get back out there.
The impact of Covid has been hard on all of us. Unfortunately, while we were figuring out how to stabilize our weekly services for our members, evangelism to our communities became incredibly difficult. But now it is time to reconnect with our communities and Faith For Today is providing you an easy-to-execute, but powerful way to build authentic relationships between your church members and your community this spring—regardless of what Covid might look like then.
| | | |
| --- | --- | --- |
| CLICK HERE to join via ZOOM. |   | Join Adventist Muslim Relations on Feb. 19 at 7:30 p.m. EST for "Salvation & God's Footprintsin the Qur'an." Asaph was born to a traditional Muslim family, learning Arabic and carefully studying the Qur'an. But once he came in contact with the Bible, he discovered new meanings buried in familiar Quranic stories. Seeing God's footprints lead him to receive the Lamb of God and experience a new identity in Christ. This Friday, hear Asaph's journey in his own words and how you, too, can point Muslims to divine footprints in the Qur'an that lead to the Messiah.  |
| | | |
| --- | --- | --- |
| |   | Moncton Seventh-day Adventist Church Early Childhood Education Centre (ECEC) set to open September 2021! The Moncton SDA Church School is a historic pillar in the history of Adventism in the Moncton area, with research tracing the school back to the 1930s. Students of the SDA Moncton School are active members of the church, ranging from 25 years old up to senior age. The school has not been active for the past ten years. The goal is to start with Early Childhood Education (ECE) as Phase 1 of reopening. We are excited to welcome early childhood aged students this Fall. |
 

There is a lot of information being released surrounding the COVID-19 vaccine and where there are facts, there is bound to be some misinformation as well. Avni Jain, MD, family medicine physician with Adventist Medical Group sets the record straight by dispelling some of the myths that have surfaced since the development and the emergency use authorization (EUA) of the COVID-19 vaccine.
CORRECTED LINK TO READ MORE
| | | |
| --- | --- | --- |
| |   | Jesus 101 has free animated videos with accompanying coloring pages just for kids! These new resources will help kids discover Jesus in the Bible, illustrating the stories of the Bible in a fun and instructive manner. Perfect for churches, schools, and families, the complimentary coloring pages are available for children to download and color anywhere! Find these free videos and coloring pages at Jesus101.tv/4kids. |
| | | |
| --- | --- | --- |
| |   | Safety Sabbath 2021 focuses on Online safety! You've no doubt heard about major corporations targeted by hackers, but did you realize churches, schools, and other ministries are regularly targeted by cybercriminals as well? This year Adventist Risk Management, Inc. (ARM) is dedicating Safety Sabbath® to help Seventh-day Adventist ministries learn how to better protect their infrastructure and members from online attacks. |
 

"For where two or three are gathered together in my name, there am I in the midst of them." -Matthew 18:20 

As Christians, prayer is the breath of our souls. The Maritime Conference would like to help support your prayer life by inviting you to join in on our daily prayer calls.  We like to hear your testimonies and praise, as well as your prayers and requests.  We sincerely hope that you will join us and experience the wonderful power and community of prayer. DAILY MARITIME PRAYER CALL
| | | |
| --- | --- | --- |
| |   | "In the Loop" is the Sandy Lake Academy School Newsletter of 2020-21.  This website includes articles published in our monthly newsletter, principals reports, photo galleries, and posts from our students and staff.  |
 

Welcome to Discovery Mountain! No matter how you found us, we're glad that you're here. As Mr. Simon always says, God sends just the right people to Discovery Mountain, and that includes you! 
Start by listening to the audio introduction below and then follow the links to get to know more about how you can exercise your faith! LISTEN.DISCOVER.EXERCISE.FAITH
| | | |
| --- | --- | --- |
| |   | Maritime Conference PULSE Rebrand! A magazine-style update will be happening to our PULSE with mailouts occurring in June and December. The PULSE will continue to be the "pulse" of what is going on with the churches and members within the Maritime Conference. Please send all information to the MC Communications department. |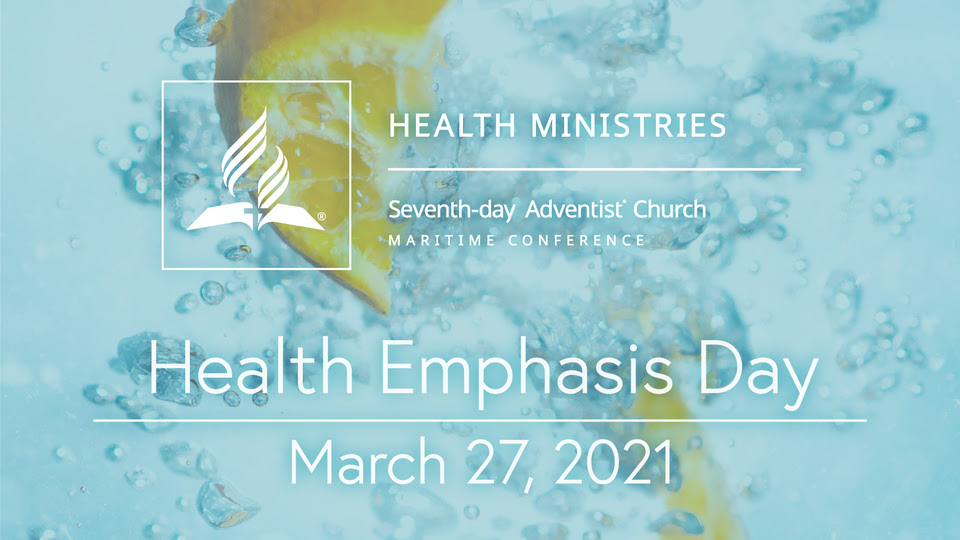 Maritime Conference Health Emphasis Day
You don't want to miss March 27, 2021 as a Sabbath in our churches to enjoy, share, and learn about living your best life yet...an 'abundant life'. (John 10:10) There is an exciting health contest that will be happening leading up to this day. The judging of the contest entries will fall under the appropriate category - ages 4 to 7, 8 to 12, and 13 to 18. There will be a first, second, and third prize for each age category. For Contest RULES visit Maritime Health.
Steps to a Healthy You and a Healthy Me!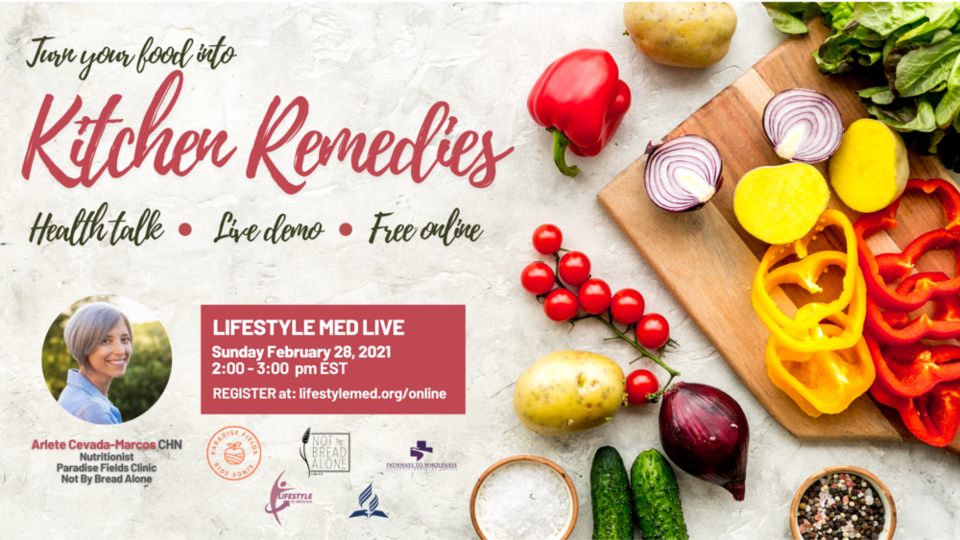 Turn Your Food into Kitchen Remedies
Food alone cures many diseases, but not only when you eat it! In this workshop you will learn about the healing properties of many simple foods and how to use and apply them as natural remedies for an astounding number of common ailments. You will discover the healing power that you already have in your very own home, right at your fingertips. This presentation includes a live demo showing you how to make and use some of these powerful and effective home remedies. REGISTER HERE
Nourish
NF    DF   VG   NS   V

This quick & easy Veggie Lo Mein recipe can be made in under 20 minutes! Plus these vegan lo mein noodles are fully loaded with healthy vegetables lathered in the most DELICIOUS Lo Mein sauce!  A fast, healthy weeknight dinner you will love! 

Click here for the RECIPE!


NF - Nut-Free
DF - Dairy-Free
VG - Vegan
NS - Naturally Sweetened
V - Vegetarian

 

Source: Feasting at Home
& Paradise Fields
Communications Department



Communication
kəmjuːnɪˈkeɪʃ(ə)n/noun


1. the imparting or exchanging of information by speaking, writing, or using some other method
2. the means of sending or receiving information

 


If your church or department has an Event, an Announcement, or Resources you'd like shared with the whole Conference, please email: teresa.ferreira@maritimesda.com.
The MC Spotlight is an official e-publication of the Maritime Conference.