The MC Spotlight is an official e-publication of the Maritime Conference of the Seventh-day Adventist Church Inc.
2023 Focus: Sowing Seeds for Heaven

Deadlines for Renewing Seasonals

Please share this information with friends and family that do not have access to the internet or email as we do not want anyone to miss this information.

Administration has made the decision to move forward with a new system of managing the accommodations at Camp Pugwash. This will allow us to make it a more efficient process and to ensure equity in access for all our members of the Maritime Conference. Please note that Seasonal Campers who have not renewed their site may not be able renew their previous seasonal site after April 10. Sites that are not renewed must be vacated and may be reassigned to another applicant. To prevent this and to renew, please contact our office ASAP by emailing pugwash@maritimesda.com, SUBJECT: Seasonal Renewal.

Previously held Seasonal Renters have until March 30 to renew their sites.
- All accounts must be paid up-to-date in order to renew
- All forms must be filled out and submitted
- A valid Vulnerable Sector Check (VSC) must be on file in our office
Please remember that if you choose not to renew or you forfeit your site by not contacting our office, you must remove your personal items from your site before May 14, as it will likely be assigned to someone else.

New Seasonal Renter
Sites may become available as sites are vacated. We will not be taking applications for New Seasonal Renters until April 15, 2023 to give us time to process all the late renewals and have an accurate reservation system. Please be patient and feel free to email us at pugwash@maritimesda.com. Please note, seasonal renter renewals are our 1st priority and we need to determine what is available. Emails requesting a Seasonal Site and/or a Camp Meeting site will not be answered until our seasonal renter renewal phase (phase 1) is complete. In Phase 2, we will be addressing potential New Seasonal Renters and Camp Meeting reservations. Thank you for your patience.

Camp Meeting (Year-to-Year Reservations) are not being taken at the moment (this will be in Phase 2). We are happy for the excitement of attending our Camp Meeting this year, however, as we are shifting to our new system of handling accommodations we are asking for your patience. You are welcome to email pugwash@maritimesda.com with your inquiries, but again, please note that those email may not be answered in the proper phase.

When sending an email to pugwash@maritimesda.com, please include which group your request belongs in the SUBJECT line to ensure it is not lost in the sea of requests. Please also note that info@maritimesda.com is no longer being used to request accommodations. Please see our website for more information.
Don't Miss Part 7!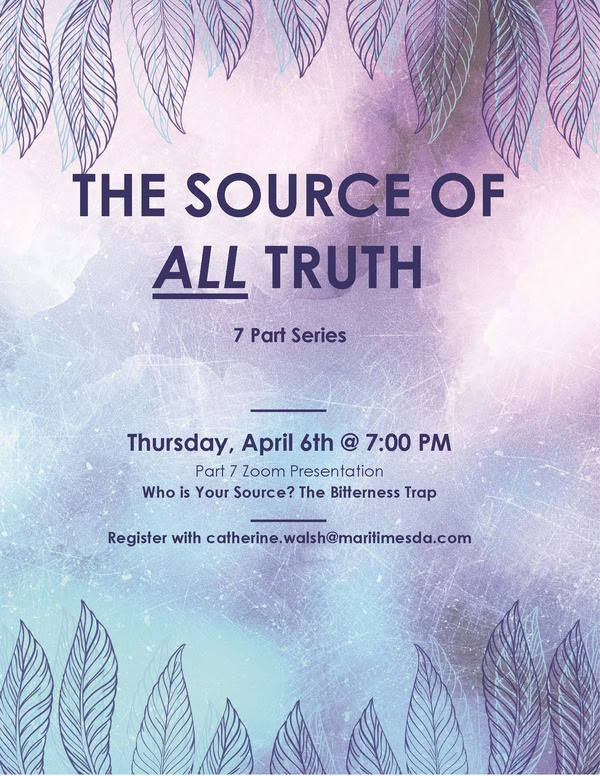 PrayerShop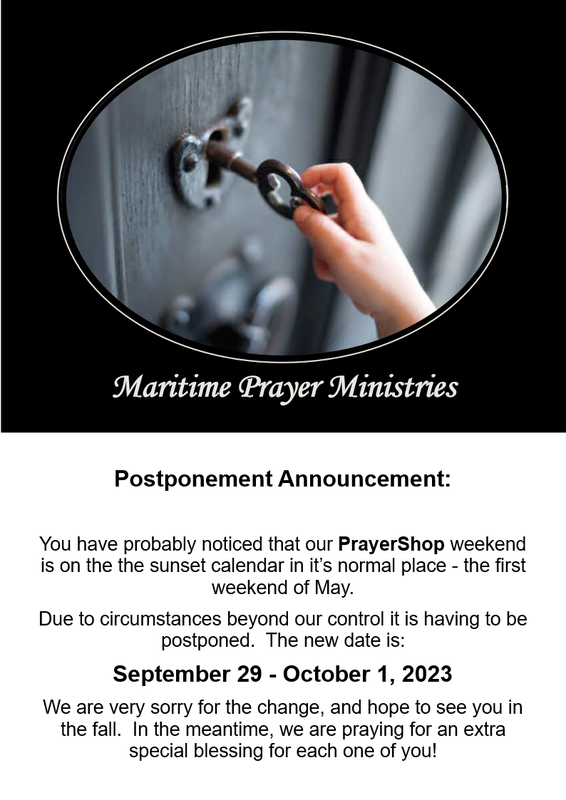 To find all our scheduled events for the year, please refer to our Official Maritime Conference Calendar on our website.
Like and Follow Us