MC Spotlight
From this small beginning it was shown to me to be like streams of light that went clear round the world. EGW, LS 125
FEATURE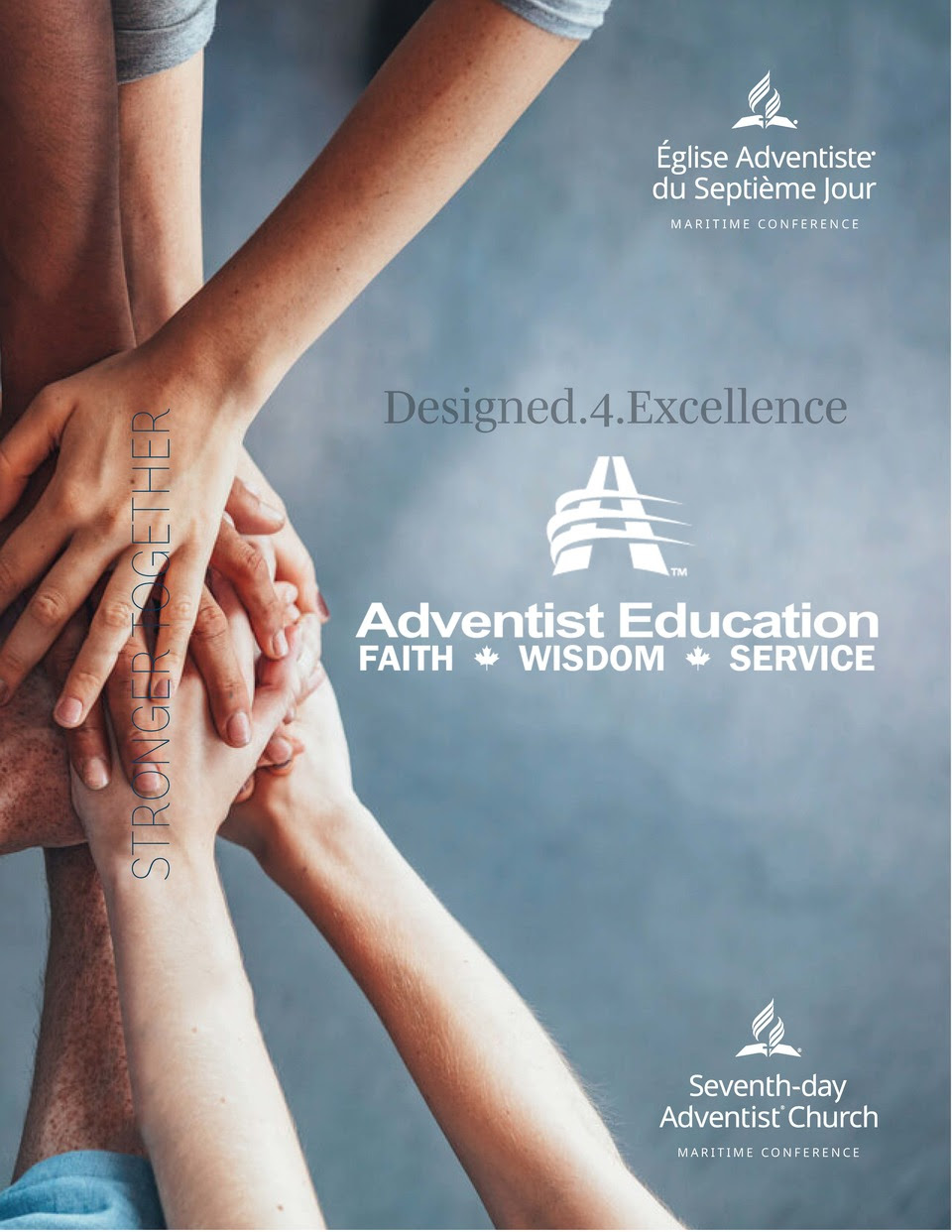 It's not easy growing up these days. Young people face challenges, pressures and temptations unimaginable just a few years ago. In a world of turmoil and constant change, parents increasingly look to Adventist education to offer their children the tools they need to survive and succeed in this life—and for eternity.
S T A T I S T I C S
Adventist Schools
% of graduates who attend college: 85+
% of graduates who complete college degrees: 80+
% of applicants accepted to medical schools: 34
% of teachers certificated: Nearly 100

But some things—perhaps those that are most important—just can't be measured in test scores and college completion rates. Around the world, in more than 6,709 schools and through the inspired efforts of more than 65,679 Adventist teachers, young lives experience critical transformation. 
It happens in morning worships. In earnest prayers. In community service projects and mission adventures. In so many little ways each day, our children find God and a future on their journey to excellence. And isn't that worth everything?
Something Better...
"'Something better' is the watchword of education, the law of all true living. Whatever Christ asks us to renounce, He offers in its stead something better. Often the youth cherish objects, pursuits, and pleasures that may not appear to be evil, but that fall short of the highest good. They divert the life from its noblest aim. Arbitrary measures or direct denunciation may not avail in leading these youth to relinquish that which they hold dear. Let them be directed to something better than display, ambition, or self-indulgence. Bring them in contact with truer beauty, with loftier principles, and with nobler lives. Lead them to behold the One "altogether lovely." When once the gaze is fixed upon Him, the life finds its center. The enthusiasm, the generous devotion, the passionate ardor, of the youth find here their true object. Duty becomes a delight and sacrifice a pleasure. To honor Christ, to become like Him, to work for Him, is the life's highest ambition and its greatest joy."
– Education pg. 296
Meet Your NEW Superintendent of Schools
 

               B I O G R A P H Y
Andrea Sayler's experience with Adventist Education reminds her of the intricacy and beauty of tributaries. She attended Kingsway College for high school, Canadian University College throughout her undergraduate education degree; La Sierra University for her Masters in Education. And currently, is enrolled at Andrews University, where she is completing her Ph.D. She was a  teaching principal in a small rural Adventist school and taught for PACeS in the Alberta Conference. At Loma Linda University, she promoted K-12 STEM education in Adventist classrooms. Each of these experiences story of who she is, like tributaries traversing through ecotones, eventually joining together becoming a recognizable river. Andrea is excited about the opportunity now before her. 
Uncovering and exploring teaching and learning opportunities with teachers, staff, and students thrills her. She is dedicated to journeying with our schools in creating and sustaining safe and equitable learning spaces. Her family intentionally chose the Maritimes to be their home and since making this decision continue to see glimpses of God's presence. They are grateful for the love and generosity of the people in the Maritimes and the beauty within the Maritime natural setting. She looks forward to journeying alongside the people in this conference as Education Superintendent, joining the many tributaries that make up the river flowing through this conference.
Sandy Lake Academy

S T E P H E N  K I B B E E (Principal) - The Kibbees moved to the Maritimes in 2018, and Steve is entering into his fourth year as principal of Sandy Lake (SLA). Steve received his Masters in Education while living in Alberta. Melanie, formerly the SLA math teacher, is now a full-time mommy to little Emilia, who turned 2 in May. This picture was taken in July at the Mizu restaurant in Halifax for their 12-year anniversary, where they celebrated with one of Emmy's favourite things; Japanese food.
J I L L  K I N N E Y (Business Officer/Registrar) - Jill Kinney came to SLA two years ago. She spent nine (9) years in the Business Office at Fountainview Academy, and loves putting the same skills to work in our Adventist school here in Nova Scotia. She is mother to Emily, Nathan and Jacob, and if you don't find her at work she's enjoying caring for and spending time with them.
V I K T O R I A  B R U N E T S (JP/P Educator) - Viktoria Brunets is originally from the Ukraine. She is married to her husband, Andrew, and they have a wonderful son, Artur. Before coming to Canada, they lived in Israel for eight (8) years where they had an opportunity to learn a new language, Hebrew, and more about Jewish culture. In 2008 they moved to Canada. Viktoria feels it is a huge privilege to teach the youngest ones at Sandy Lake (SLA). Her passion for teaching children has always been a guiding force throughout her career choices. Teaching is a part of her nature.
F A L I S H A  C H E R E N F A N T (Grade 1/2 Educator) - With over a decade of experience in the field of education, Falisha Cherenfant's love and passion for educating minds continues to blossom. Hailing from the sunny islands of The Bahamas, her goal was to explore a new horizon here in Canada, but was led by God to continue the plans He crafted just for her in educational ministry. She obtained her undergraduate degree in education from the University of The Bahamas and her graduate degree from the University of Phoenix. Her marital union to Stuart has been blessed with 14 years and two beautiful daughters. Falisha's philosophy in life stems from a passage of scripture found in Philippians 4:13, "I can do all things through  Christ who gives me strength". This passage not only motivates her to give her very best to the Master but it also allows her to stimulate and inspire students to put their  best foot forward, knowing that God will see them through.
I S A B E L L E  T I N G L E Y (Grade 3/4 Educator) - Isabelle Tingley is in her second year of teaching in the grade 3/4 classroom at Sandy Lake (SLA). She is grateful for the opportunity to serve her students and their families. Outside of school, she enjoys spending time with her husband, David, and their two fur babies.
G I N A  W A L K E R (Grade 5/6 Educator) - Gina Walker teaches grades 5/6 at SLA. She has been teaching for 27 years, with 21 of those years in service at SLA. Gina lives in her hometown of Hubbards, NS with her husband Jeremy and two daughters Lindsay(16) and Abbie (11). When not at school you can probably find her either camping or at the beach! 
R O N  &  S H A R R I  S C O T T (HS Science Educator & Education Assistant) - Ron Scott has taught at SLA for 22 years, teaching primarily High School sciences, with a mix of other subjects--PE, Math, History, Geography--as needed. He is married to Sharri, who works as an aide at SLA, and they have two adult daughters and one grandson living in BC. Prior to coming to SLA, Ron had a varied teaching career, teaching in SDA and public schools in Canada and the US, as well as at the university level. He has degrees in Education and Biology. Ron is an Excellence in Education recipient
S H I R L E E N  L U T T R E L L (HS Math Educator) - Shirleen Luttrell moved to Nova Scotia 13 years ago, though she can trace her roots back to the founding of Lunenburg. She brings a wealth of experience teaching from far off places like Russia, Virginia and West Virginia, Illinois, and Michigan. She finds joy in watching students grow mathematically and in their relationship with Jesus!
S E A N  &  K A L I E  T O D D (Chaplain & HS Humanities Educator) - Representing Adventist stereotypes at SLA, Kalie and Sean Todd grew up a world apart (literally) until their fateful encounter at Campmeeting. Now they share their passion for guiding the next generation of Christians as a Humanities teacher and Pastor.
J O S É  D I A S (K-12 Music Educator) - José and Alexandra Dias moved to Nova Scotia in 2019 with their two children, Mariana and Lucas. He serves as the music and technology teacher at Sandy Lake Academy after an exciting career change. They enjoy exploring new unique places in Nova Scotia with newfound friends within the church family. Cape Breton and Kejimkujik are some of the favourites, and they are looking forward to experiencing Camp Pugwash as a family. 
C H R I S T I N E  G O G U E N (K-9 French Educator) - Christine Goguen graduated in 2018 from Burman University with her Bachelor's in Elementary Education. After graduating, she taught at Peace Christian School in Chetwynd, BC for two years and absolutely loved her time living in the small northern town. There she developed her love for the outdoors, especially hiking and biking! She moved back home to the Maritimes in the summer of 2020 to be closer to her family.  After spending some time doing some supply teaching, she is now thrilled to be able to work at an Adventist school again where she can openly share with her students the love that Jesus has for them!
M A R Y  B E L L E F O N T A I N E (Education Assistant) - Mary Bellefontaine is originally from Dartmouth, Nova Scotia. While she was living in BC she received her Early Childhood Education certification from Vancouver Career College. And she's loving enriching students' lives as an Education Assistant at SLA!
Renovations & First Day at SLA 2021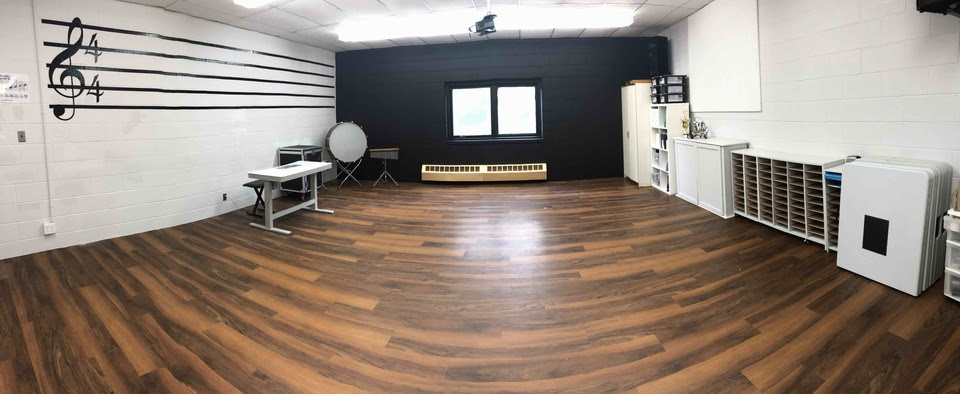 Precious Jewels Early Learning Centre
 

PRECIOUS JEWELS 
Early Learning Centre

Precious Jewels Early Learning Centre in Moncton, NB was recently licensed and opened its doors on September 7, 2021! 
"We are excited to open our doors as a non-profit, designated early learning childcare centre on Salisbury road in Moncton and proudly serve the Moncton, Riverview and surrounding areas.
We currently have spots for 36 children ages 15 months to 5 years old. We foster a safe, nurturing environment where kids will learn and grow physically with the The Seventh Day Adventist education material to grow in Jesus and the New Brunswick Curriculum Framework for Early Learning and Childcare."
Our mission is to provide a safe and fun learning environment with a spiritual upbringing. We value every child and want them to blossom to their full potential spiritually, socially and emotionally.
A M Y  H O R S L E Y (Education Director) - Amy Horsley is a proud mother of four and is extremely excited to start this journey with everyone at our new Early Learning Childcare Facility, Precious Jewels, in the Moncton SDA Church. She has been working in the industry for approximately 10 years and received her diploma in Early Childhood Education in 2016 from the Atlantic Business College. Throughout the years Amy has also taken a variety of other childcare programs with "Talk with Me", the Dept. of Education and Early Childhood Development. She loves dedicating time to the children's Sabbath School classes and other programs at her home church.
M A R Z E N A  M A R C I S Z E W S K A (ECE Educator) - Marzena Marciszewska immigrated from Poland with her husband, Andrzej Marciszewski, to the Greater Moncton area in 1990. Marzena and Andrzej have been married for 34 years and have 3 children and 2 grandchildren. For 27 years, Andrzej has been running a printing business. By helping him, Marzena has learned so much. Their joined passion is in leading others to Jesus. Marzena feels very privileged to teach at Primary Sabbath School. For over a decade, God has led her to be a leader in primary school and junior crafts at Camp Pugwash. Marzena is looking forward to working with the children at our new Early Learning Centre (ELC).
J E A N N E T T E  M É N A R D (Cook & PT ECE Educator) - Jeannette Ménard is new to New Brunswick, coming from BC less than a year ago. She loves children, and has always wanted to be a Mother. She spent a lot of time with children in Pathfinders and Adventurers when she was younger. Jeannette wasn't a very good cook when she was young, but after taking courses and with experience, her skills have developed. She also loves to laugh, enjoys life to its fullest with friends and family. Assisting with the Early Learning Centre project fulfills her desire in helping children increase in wisdom, and in stature, and in favour with God and man.
Renovations & First Day at PJELC 2021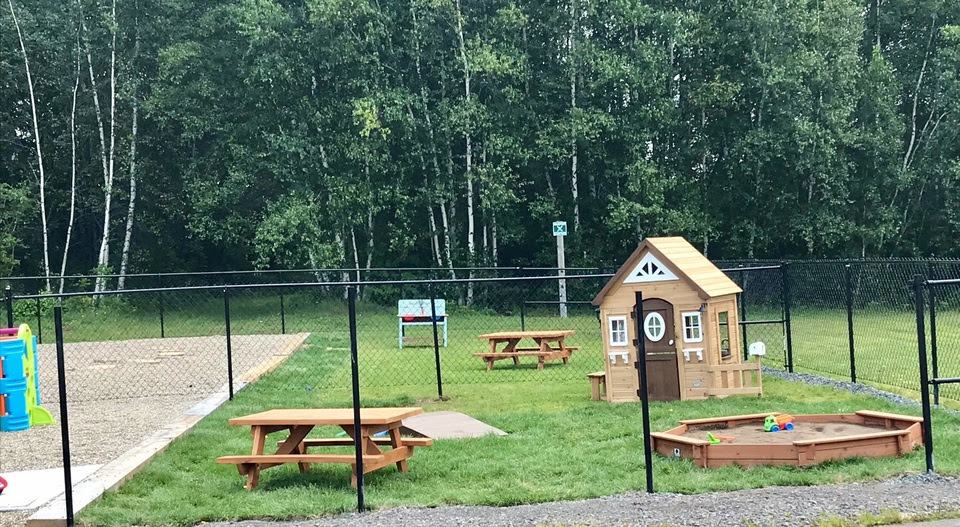 Reflection Quotes
| | | |
| --- | --- | --- |
| |   | Parents, if you would educate your children to serve God & do good in the world, make the Bible your textbook. It exposes the wiles of Satan. It is the great elevator of the race, reprover & corrector...the detector which enables us to distinguish between the true & the false. Whatever else is taught in the home or at school, the Bible, as the great educator, should stand first. If it's given this place, God is honored. He will work for you in the conversion of your Children. 5T 321 |
| | | |
| --- | --- | --- |
| |   | The Christian home is to be an object lesson, illustrating the excellence of the true principles of life. Such an illustration will be a power for good in the world. Far more powerful than any sermon that can be preached is the influence of a true home upon human hearts and lives. As the youth go out from such a home, the lessons they have learned are imparted. Nobler principles of life are introduced into other households, & an uplifting influence works in the community.—MH 352 |
| | | |
| --- | --- | --- |
| |   | "None of us lives to himself." Romans 14: 7. The character will manifest itself. The looks, the tone of the voice, the actions,—all have their influence in making or marring the happiness of the domestic circle. They are molding the temper & character of the children; they are inspiring or tending to destroy confidence & love. All are made either better or worse, happy or miserable, by these influences. We owe our families the knowledge of the Word brought into practical life. All that it is possible for us to be to purify, enlighten, comfort, & encourage those connected with us in family relation should be done. 7T 50 |
| | | |
| --- | --- | --- |
| |   | Children Will Imitate Parents—Fathers & mothers, you are teachers; your children are the pupils. Your tones of voice, your deportment, your spirit, are copied by your little ones. Children imitate their parents; hence great care should be taken to give them correct models. Parents who are kind & polite at home, while at the same time are firm & decided, will see the same traits manifested in their children. If they are upright, honest, & honorable, their children will be quite likely to resemble them in these particulars. CG 215 |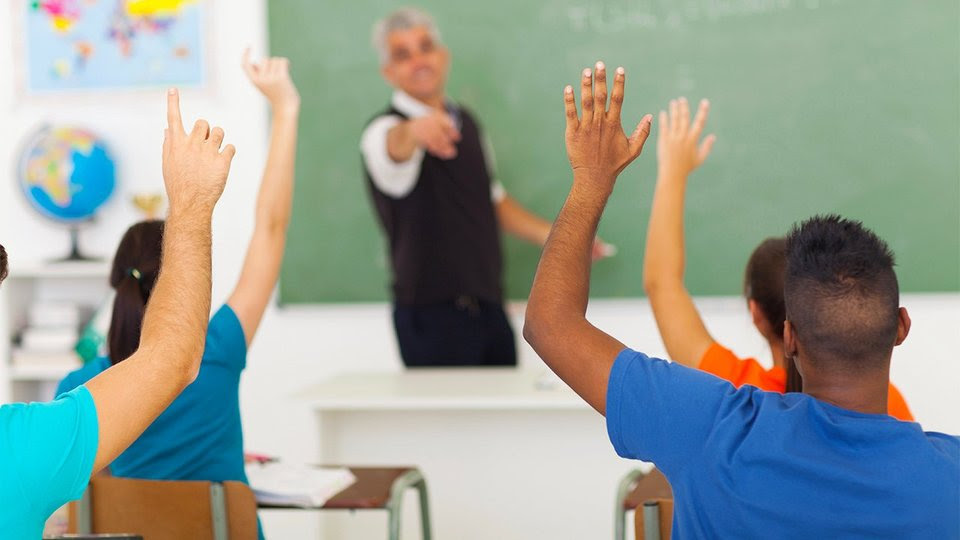 The past year has been one of resilience and versatility when it comes to education, and in the Maritimes this has been no different than the rest of the country. Our teachers have stood strong with attitudes of grace and revitalized ingenuity within their profession. In spite of significant disruptions, the following touching narratives have graced the doorstep of the Maritime Conference in the name of Adventist Education. Exceptionality is seen in various avenues of our schools because the truth and beauty of Christ is placed foremost. "'Something better' is the watchword of education, the law of all true living. Let them (the students) be directed to something better than display, ambition, or self-indulgence. Bring them in contact with truer beauty, with loftier principles, and with nobler lives." (Education, p. 296)
  In the most sincerest sentiments of our principal at Sandy Lake Academy, Stephen Kibbee, the excitement of returning to in-person schooling was fuelled by the keen ability to provide fellowship and spiritual continuity. Gathering together to lift up the name of Jesus without the perception of disruption, for many students, presents a consistency in their lives so greatly needed at this time. And as they enter the gymnasium to worship as a collective school body, masked, distanced but with smiles galore as noted by their shining eyes, Mr. Kibbee's heart is warmed to the core and he remembers why he chose Adventist Education to administrate.
  Bursting forth from Andrii Roienko's First Grade little mouth came words of inspiration and hope as he prayed for the day on Zoom with his classmates. It was a prayer only to be described as one that went straight to the Throne Room of God. Sitting on a Zoom Evaluation for a teacher, I never expected to be blessed myself by a little 7 year old! 
  Two young men and a young lady excited for robotics excel forward in a STEM world of technology and 3D pieces. Elie Urban, Daniel Botross and Maria Barsoum become a recognized team in Nova Scotia as they represent the Maritime region at the Robofest World Championship competition. Students congratulate them as they walk the halls, proud to see their accomplishment recognized within their church community and as a testament to the world before men of a little private school in Bedford, NS.
  She enters the door to Music Teacher, Mr. Dias' classroom, having studied under the tutelage of the JP/P Teacher, Mrs. Brunets, for many years - she's posed, she's ready, she's elated to step into an elite world of budding musicians. With a violin in her hand and a song in her heart, Katya McBeth, showcases her gifted talent as being selected to represent Halifax at the Nova Scotia Provincial Music Festival.  
  The journey was long for young Carter Noseworthy, Sandy Lake Academy Grade 7 student, as he travelled to Ontario. Is he an 'All-Round Champion'? *The series showcases the athletes' emotional and challenging journeys with all the highs and lows that come with winning and losing. "All-Round Champion" is hosted by Olympian and World Champion hurdler, Perdita Felicien. And in the words of the school…
  May God continue to establish in you the ability to persevere, learn and grow through adversity, and to encourage and uplift those around you along the way.
…and in the words of Carter's Mom:
  There is no way Carter would have been able to spend 10 weeks away from his Grade 7 education had it not been for this incredible school! The principal and all of his teachers readily stepped up and faced the challenge of teaching a student virtually while also teaching full classes at the school. David and I are beyond grateful for all that the SLA community has done and continues to do to meet and exceed the academic, spiritual and social needs of our son.
  "We are in a year of Covid; this Application may take longer to process than the regular 6mos to a year!" said our New Brunswick Ministry of Education Quality Assurance Rep. These disheartening words were spoken as a dedicated team met regularly to vision/debrief progress, work on church renovations, and most importantly, pray together as a united body for the hopeful September 2021 opening of an Early Learning Centre (ELC) in Moncton, NB. As the desire to see little children enter the doors of Precious Jewels ELC becomes a horizon reality in a few short months, this training ground for the young will be established as 'Something better'. Let this be the 'watchword' of all our schools, ever calling to 'nobler' more 'abundant lives' in our young people, a true stamp of God's excellence. (John 10:10)

~ Author: Teresa Ferreira

* The show premiered on March 30, 2021 in the USA and later in Canada on TVOkids (@TVOkids).
Communications Department



Communication
kəmjuːnɪˈkeɪʃ(ə)n/noun


1. the imparting or exchanging of information by speaking, writing, or using some other method
2. the means of sending or receiving information

 


If your church or department has an Event, an Announcement, or Resources you'd like shared with the whole Conference, please email: teresa.ferreira@maritimesda.com.
The MC Spotlight is an official e-publication of the Maritime Conference.