The MC Spotlight is an official e-publication of the Maritime Conference of the Seventh-day Adventist Church Inc.
MC Spotlight
From this small beginning it was shown to me to be like streams of light that went clear round the world. EGW, LS 125

Burman University Scholarships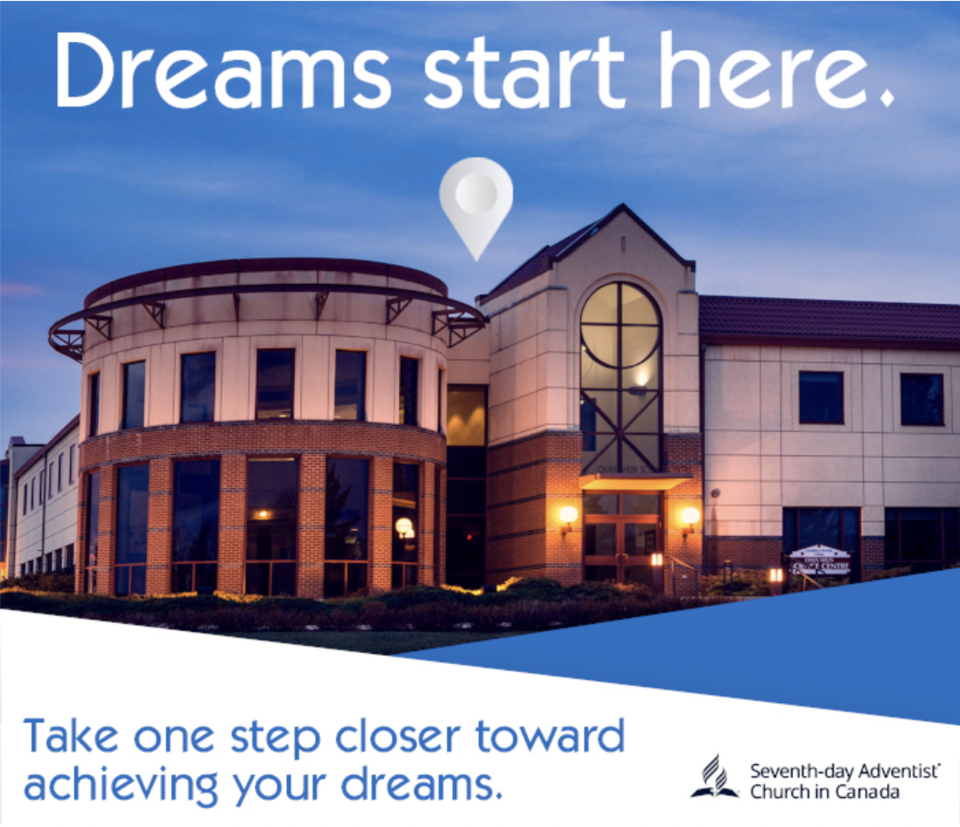 Burman University offers both high-quality Christian education and an
environment where students are enveloped in a spiritual atmosphere with other likeminded Christians, while being the most affordable 
Seventh-day Adventist university in North America. Situated within the 
hereditary Indigenous land of the Treaty Six Territory in Lacombe, 
Alta., Burman's diverse campus family is drawn from across Alberta, 
Canada, and around the globe. For more than a century, Burman has 
empowered students to serve their communities.

The Seventh-day Adventist Church in Canada (SDACC) is pleased to 
announce that, in partnership with Canadian conferences, it is making it even more affordable for new students to attend Burman. Seventy new scholarships—valued at $2,000 each—are being offered to first-time entrants (both new and transfer students) for the 2022/23 school year. This is offered in addition to the three-way matching scholarships—involving Burman, the local church, and local conference—and the summer employment/volunteer service scholarship (valued at $1,000), which are already in place.

Prospective candidates must meet the following eligibility criteria and apply through their local conference office:

1. First-time entrant to Burman (new or transfer)
2. Adventist membership or regular attendee
3. Canadian citizen or permanent resident
4. Accepted into a Burman degree
5. Registered for a full course load

Over the years, students, families, teachers, and the community have 
been witnesses to the fact that Burman University is a place where many dreams start. The SDACC and Canadian conferences invite you to take one step closer toward achieving your dreams. Please contact your local conference office for more information on these scholarships:

• Alberta Conference: Apply Here Brent van Rensburg | bvanrensburg@albertasdaedu.org
• British Columbia Conference: Apply Here Denny Rumambi | drumambi@bcadventist.ca
• Manitoba-Saskatchewan Conference: Apply HereJoe Ann Taer | jtaer@mansaskadventist.ca
• Maritime Conference: Apply Here Bisengi Gatare | bisengi.gatare@maritimesda.com
• Newfoundland and Labrador: Apply Here Ken Corkum | kcorkum@nladventist.ca
• Ontario Conference: Apply Here Virene Meikle | vmeikle@adventistontario.org
• Quebec Conference: Apply Here Lucian Stefanescu | lstefanescu@sdaqc.org

— Paul Llewellyn, VP for administration, and Betty Bayer, director of education, SDACC

Source: https://adventistmessenger.ca/features/sdacc-partners-with-canadian-conferences-to-offer-new-burman-university-scholarships-for-first-time-students
Did you miss Camp Meeting? 
Our Livestream was recorded and posted on Youtube. You are still able to watch the Auditorium presentations on our Youtube Channel. Or simply click the button below.
You can also find a livestream recordings link on our website or visit Youtube and search for Maritime SDA Conference.
Stay Informed!
For the most up-to-date information please visit our website: 
 Are you on social media?
Like, Follow, and Subscribe our 
Social Media Platforms
Maritime Conference Communications