Dear Friends,

There have been a few changes to the upcoming ABC Ordering. Please read the letter below (or attached in PDF) regarding the ability to order any merchandise from the ABC (not just food items) and the ability to choose one of two pick-up locations in the Maritimes.

Be Blessed Today!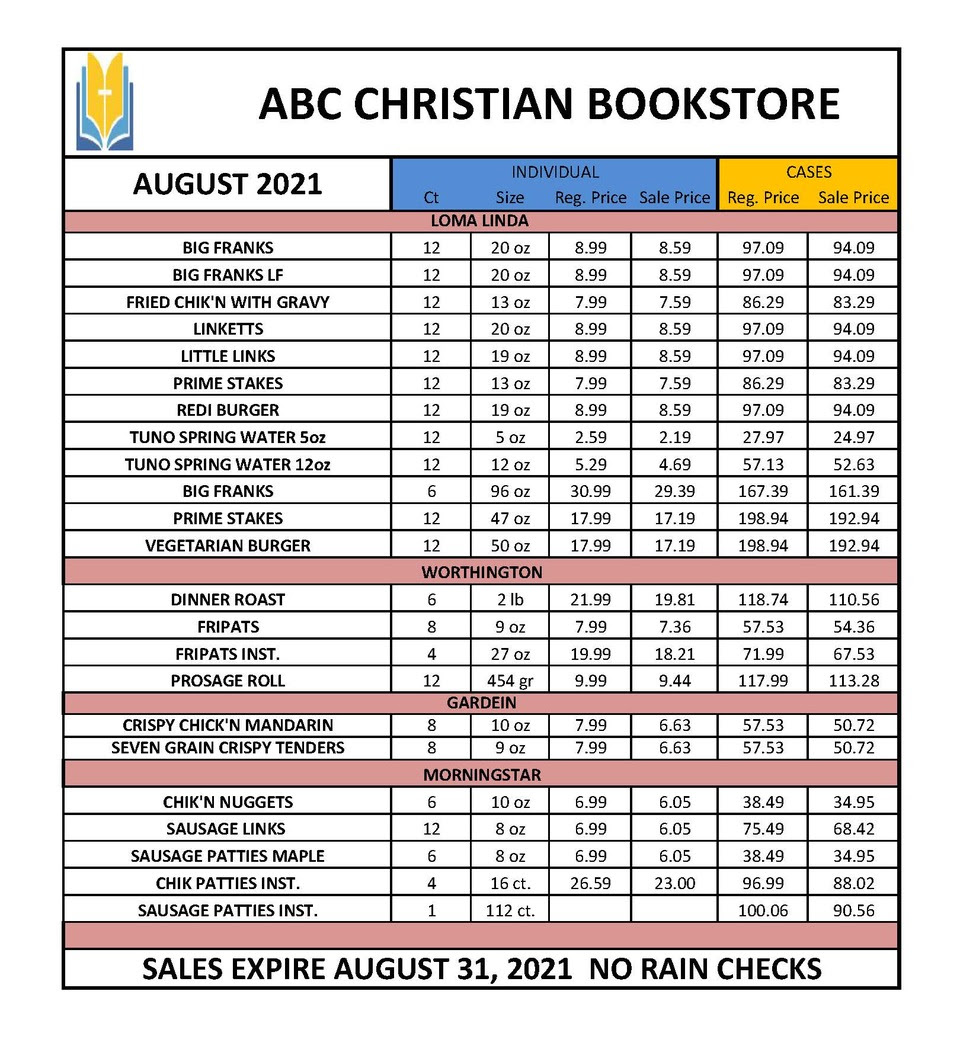 Please see the attached files for more information. Don't hesitate, put in your order today!
CALL:
1-800-765-6955
~TO PLACE YOUR ORDER~
Communications Department



Communication
kəmjuːnɪˈkeɪʃ(ə)n/noun


1. the imparting or exchanging of information by speaking, writing, or using some other method
2. the means of sending or receiving information

 


If your church or department has an Event, an Announcement, or Resources you'd like shared with the whole Conference, please email: teresa.ferreira@maritimesda.com.
The MC Spotlight is an official e-publication of the Maritime Conference.
from the Communications Desk of Teresa Ferreira
File Links:
CM Shopper Food Maritimes, 2021