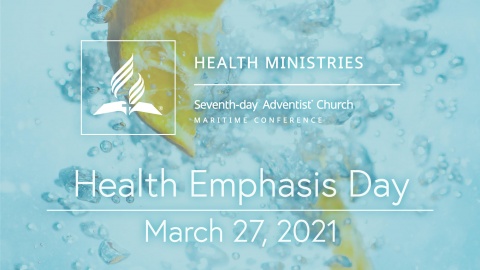 Steps to a Healthy You and a Healthy Me!!
March 2021 Contest Rules
Open to all children (ages four to eighteen) who attend a Seventh-day Adventist church in the Maritime Provinces (NB, NS, PEI).
Submit a creative, Christian, and personal form of expression that explains what the EIGHT LAWS OF HEALTH mean to you and how following them can make you the healthiest person that you can be!!
Your creative submission can be in any form of expression i.e. video, song, poem, composition, art etc. as long as what you submit can, without a doubt, support contest rule number two. French and English entries are welcome.
All entries must be submitted by Friday, March 26, 2021. Please send your entries to catherine.walsh@maritimesda.com
Any questions please forward them to catherine.walsh@maritimesda.com and I will be happy to help you out.
The judging of the contest entries will fall under the appropriate category- ages 4 to 7, 8 to 12, and 13 to 18 respectively. There will be a first, second, and third prize for each age category.
HAVE FUN!!! WE ARE LOOKING FORWARD TO YOUR RESPONSES!!!
MAY GOD BLESS EACH CONTESTANT!!!!
Make sure to visit the Health Ministry's page on the Maritime Conference Website for this is where the winners' names will be posted.
Welcome
​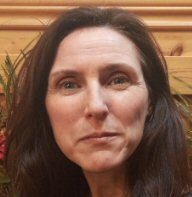 ​I feel quite honored to have been asked to be the Health Ministries Director for the Maritime Conference. Health for me has been a life-long journey. With each passing year I feel that I am beginning to understand what true health is. Beginning is the operative word. God keeps unwrapping precious gifts, one at a time, for me to utterly understand and appreciate what He wants me to learn about His health concepts.
I received my Doctor of Naturopathy in Original Medicine from the International Institute of Original Medicine and I am certified with AADP and APNN as a Holistic Health Practitioner. I do Live Blood Analysis, EDS, and nutritional consulting. I love using God's pharmacy and leading people to vitality.
I can remember reading and even sharing health principles of the world and figuring that that was truth. How wrong I was. Yes, I repented and committed myself to always measuring the integrity of the world with God's truth. I love sharing health and living health. Health means so many different things to people. It is quite rewarding when you can help people understand that health is freedom. I feel very strongly about the eight laws of health for they are truth. All science, eventually, leads to these laws, whether they want to agree with this or not. God's way is the only way.
I am also learning that, even though we are bombarded with all sorts of natural health supplements, simplicity of diet is really the healthiest for us. This is what heals, really heals. Temperance is not something to be taken lightly, for in this concept there is total well-being.
I would like to introduce my partner in crime, Tarah-Liz Springer. She feels humbled and blessed to have been chosen for this role and has graciously accepted to be the Assistant Director. Tarah studied to become a Naturopath at the Naturopathic College of Quebec and specialized as a Lifestyle Coach. Tarah and I look forward to serving God through this ministry.
We have many exciting things planned. In the near future be sure to visit the Maritime Conference website to see our new page. This will be our main means of communication during these difficult times. I would like to share one last thing. COVID-19 has been and still is on everyone's mind. However, even though it is, we must be mindful that, as Christians, our security is found in the Lord. Tarah and I will be exploring this truth in conjunction with the eight laws of health to show you how we can make it through this storm. 
Ca va bien aller!

Catherine Walsh
Holistic Health Practitioner
 
---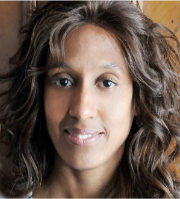 ​As I sit and contemplate how to introduce myself, the thought can be overwhelming however, the Lord tells us in Ephesians 2:10 "we are his workmanship, created in Christ Jesus unto good works, which God hath before ordained that we should walk in them." Since God already ordained this moment, I can trust that only good works through the grace of Christ will be seen and heard. I stand before you, humbled and blessed to be called to be Assistant Director of Health Ministries for the Maritimes Conference.
Born and raised in Montreal, Quebec, I was not raised knowing the health message. Even though I am a fifth generation Adventist, my meat-eating, no exercise, no water-dinking, barely-any-sunshine, zero temperance, sunshine-avoiding, late nights and severe lack of faith in God lifestyle took a toll on my health as early as 20 years of age however, through an interesting chain of events, God led me to this life-changing message to reach my heart in a powerful way. I went on to study the health message in depth and became a Naturopath at the Naturopathic College of Quebec to be specialized as a lifestyle coach. Even though sharing God's plan with non-Adventists can be challenging, the rewarding aspect of precious friendships with beautiful people through this ministry has been so priceless through the connections kept to this very day. We may have to take the time to sow the seeds well before we see a harvest. God has promised that the work that He has begun, He is faithful to complete it until the day of Christ. Philippians 1:6.
With the full support of my husband and children, It gives me great joy to share this special time with you along with Catherine, to get to know and work with you to spread the truth of God through Hishealth message. I look forward to a wonderful journey with you all!
Tarah-Liz Springer McPherson
Massage Therapist/Naturopath
---

No Fear During COVID-19
Catherine and Tarah-Liz invite you to watch  No Fear During COVID-19. We are hoping to have two mini video presentations, on the Eight Laws of Health and how they relate to COVID-19, per month. Our prayer is that you will draw even closer to God, and that your peace and health will be found in HIM.
​
---
​
Temperance
Water and Health
​
Fresh Air