MC Spotlight
From this small beginning it was shown to me to be like streams of light that went clear round the world. EGW, LS 125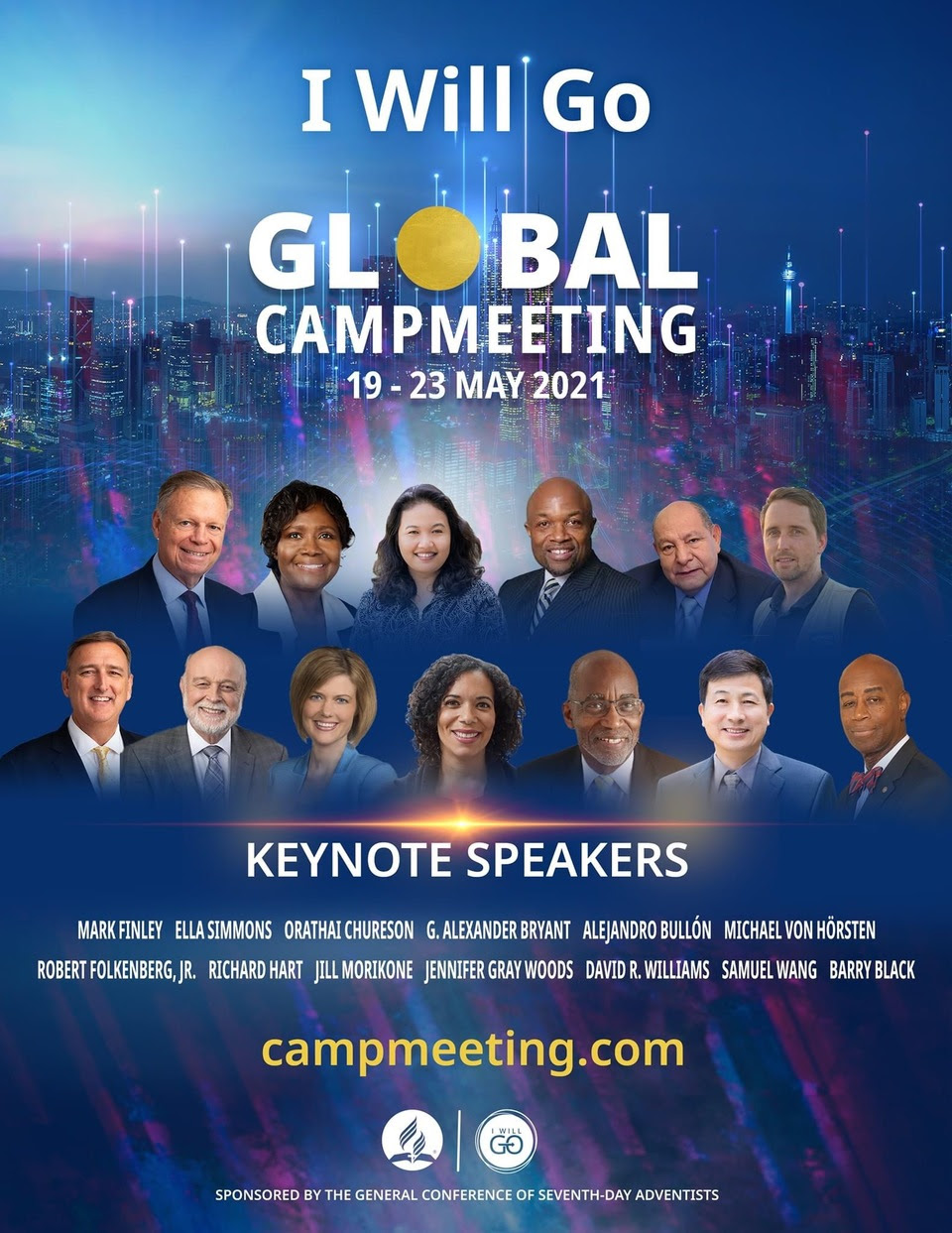 REGISTER TODAY
Don't miss out on this Event!
Register for the Adventist Virtual Global Campmeeting! The worldwide event features more than 400 programs/seminars, and 110+ exhibitors. Attend keynote presentations from global Adventist church leaders (including NAD president G. Alexander Bryant) and other seminars on the main stage and in six different tracks. This Campmeeting runs May 19-23. CLICK HERE to register and check the schedule for your region of the world.
 

Here are the STEPS after you click the above link:

1. Enter your information and click the yellow "Register" button;

2. After you Register, click the yellow "Login/Access the Online Event" button;

3. Enter the same information you entered when you Registered;
4. Once you Login, then you'll be taken to a large picture (your whole screen), just click anywhere on that picture and you'll be taken in to the Virtual Exhibit Hall where you can choose where you want to go and what you want to do by the click of your mouse;

5. Speaking Events are held in the "Auditorium" - once you click to go into the "Auditorium", make sure you click the dropdown menu, "Select Day", at the top of the page for the correct day's Speaking Events; and finally,

6. You can add the Speaking Events you want to your Schedule by clicking the "Add to My Schedule" button OR if you want to visit other areas, choose from the following virtual places to visit by clicking on the word at the top of your page: 1) "Lobby"; 2) "Exhibit Halls"; 3) "Resources"; 4) "Information Desk"; 5) "Scavenger Hunt"; 6) "Instructions for How to Navigate"; and 7) "Technical Support".
Enjoy Your Experience!
Communications Department



Communication
kəmjuːnɪˈkeɪʃ(ə)n/noun


1. the imparting or exchanging of information by speaking, writing, or using some other method
2. the means of sending or receiving information

 


If your church or department has an Event, an Announcement, or Resources you'd like shared with the whole Conference, please email: teresa.ferreira@maritimesda.com.
The MC Spotlight is an official e-publication of the Maritime Conference.