2023 Focus: Sowing Seeds for Heaven

Its time to Register for Summer Camp!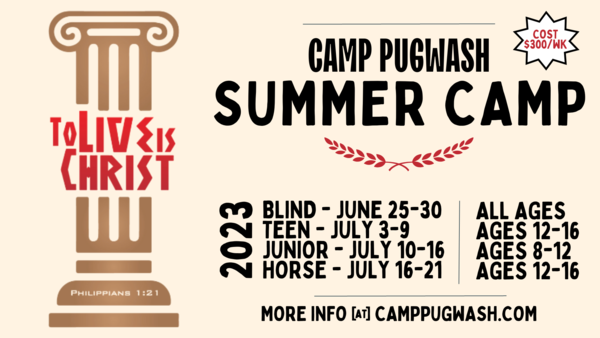 Looking for a Summer Job?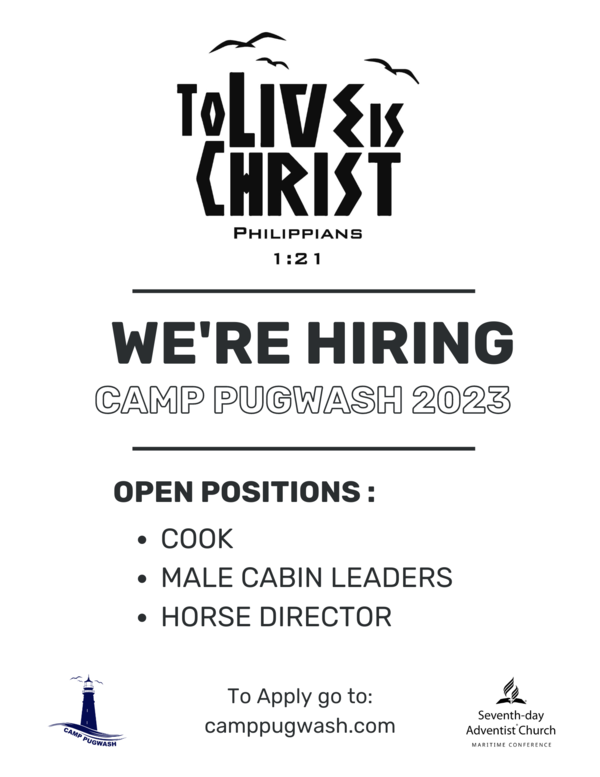 Please make a note about this Change:
We apologize for any inconvenience this has caused and thank you for your patience and understanding! We look forward to a great summer!
- Camp Pugwash Leadership Team

DATE
May 15
May 19-21
June 2-4
June 9-11
June 18
Sept 1-21

 

EVENT
Camp Season Opens
Spiritual Emph/Workbee
Conference Camporee
Disconnect to Connect
Summer Camp Season
Daniel Fast

 

CONTACT
Conference Office
Conference Office
Brenda
Erna or Catherine
Sean
Catherine
To find all our scheduled events for the year, please refer to our Official Maritime Conference Calendar on our website.
Like and Follow Us