Work and Volunteer Opportunities in the Maritimes and Beyond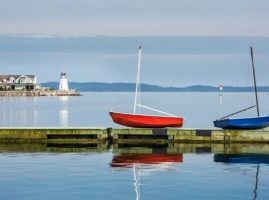 Website Designer

Volunteer | Part time | Remote 
Posting by the Maritime Conference of Seventh-day Adventists
Responsibilities
Work under the guidance and management of the Internet Ministry Chair and the Administration of the Conference assist with the design, implementation and content management of our main website, as well as linked church sites work and and collaborate with Adventist Church Connect.. Design and build pages and menus, organizing content and providing stylistic input into the look and feel of the pages add or tweak functions within a page using code snippets and some basic coding (within the limits provided by the Network)
Qualifications
Knowledge of basic coding (HTML, CSS, Javascript, Twig, .less)
Fluent in English (knowledge of French is a plus)
Click Here to Find Out More and Apply
Early Childhood Educator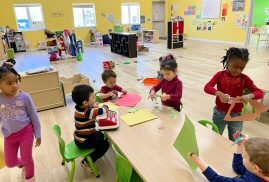 Employment | Full-time | On site
Posting by Precious Jewels Early Learning Centre / Maritime Conference of Seventh-day Adventists
Location: Monton, New Brunswick
An opportunity awaits you to be a positive influence in the lives of young children. Become part of a team that seeks to enrich the lives of those entrusted in their care.
Responsibilities
Work with the director in planning learning and caring environments, indoors and out, using the NB Curriculum Framework for Early Learning and Child Care.
Collaborate on shared responsibilities in the classroom space.
Keep accurate and consistent daily records on children's learning, and day care regulations.
Qualifications
An Early Childhood Certificate, Community College Diploma or Bachelor of Education ECE concentration would be an asset.
Must be legally able to work in Canada
Experience is an asset but newly qualified early childhood educators will be given serious consideration
A commitment to participation in the outdoors is required
A commitment to inclusive practices that honour all individual, social, linguistic & cultural differences
Training in New Brunswick Curriculum Framework for Early Learning and Child Care would be an asset.
A commitment to working as a collective team of educators and director
Must submit evidence of completion of Standard CPR, Child CPR, SD check, a criminal check & Vulnerable Sector checks
The successful candidate will need to read, sign and comply with: Child Victims of Abuse and Protocol of the Province of New Brunswick; Evacuation Procedures, Operator
Manual and the Parent and Policy Handbooks.
Compensation 
PJELC participates in the Wage Support Program for Early Childhood Educators (WSP-ECE). All qualifying educators will be registered in the program. Added to their wages, educators will begin to receive the wage top-up after their enrollment has been approved (wage top-up ranges from $3.15-$7.25/hour).
Additional Information
Precious Jewels Early Learning Centre (PJELC) provides a well rounded curriculum for children ages 15 months to 5 years old that focuses on well-being, play, communication and literacy, diversity and social responsibility. Realizing every child is unique and deserves to be given the fundamentals essential to their development during this critical stage in their young lives.
This is an Early Childhood Educator position offering employment opportunities such as: full time, part time, and casual/on call.
To apply, email: info@preciousjewelselc.ca