Main Auditorium Speakers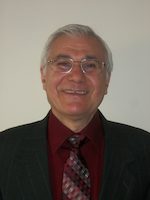 Joseph Kidder
Following more than 20 years of successful pastoral work, Joseph Kidder has been teaching at the Seventh-day Adventist Theological seminary at Andrews University for the last 22 years. He travels extensively, teaching people, pastors and churches how to have a vibrant and authentic walk with God.
Dr. Kidder has written nine bestselling books and hundreds of articles on Worship, Leadership, Church Growth and Spiritual Growth.
Dr. Kidder loves to spend time with his wife Denise, the life of his life and his two children Jason and Stephanie. One of the joys that thrills his heart is to mentor the new generation of pastors.
To be close to His Lord and savior Jesus Christ, Dr Kidder takes prayer walks daily and often with some of his students. The main thing about Dr. Kidder is that he loves Jesus and wants everyone to love Him.
Michael Campbell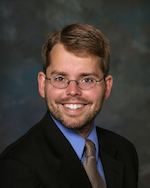 Michael W. Campbell, Ph.D., is director of the North American Division department of Archives, Statistics, and Research. He is ordained minister who previously spent a decade in higher education in the Philippines and Texas. He is the co-editor of the Oxford Handbook of Seventh-day Adventism and is under contract with Eerdmans to write a forthcoming textbook about Adventist history. He recently organized academic paper sessions at the American Society of Church History and the Conference on Faith and History. He has contributed over one thousand articles in popular, peer-reviewed, and reference works. Some of his research interests include a history and theology of the Lord's Supper, the Taiping movement, and the history of missions. He is the author of twelve books including most recently We Stand on Their Shoulders (Pacific Press, 2023) and 1922: The Rise of Adventist Fundamentalism (Pacific Press, 2022). He contributes regularly to the "Sabbath School Rescue" and "Adventist Pilgrimage" podcasts. He enjoys bird watching, racquetball, and Pathfinders. He and his wife, Heidi, who is a Ph.D. candidate at Baylor University in Early Modern History, have two teenage children, Emma and David.
Michael Harpe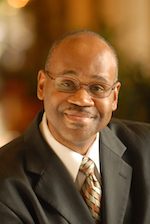 Michael Anthony Harpe is Director of Stewardship Ministries at the North American Division of Seventh-day Adventists, Columbia Maryland, USA. Elder Harpe is an ordained minister of the Gospel who has served 32 years in ministry: 28 years at the South Central Conference before being called to serve the North American Division. He served 12 years in pastoral ministry, four years in education as Chaplain for Oakwood Adventist Academy (K-12) and Bible Teacher (9-12), and 13 years as departmental director, at times in overlapping capacities: Communication (7 years); Planned Giving & Trust Services (10 years); ASI Ministry (10 years), and Stewardship Ministries (7 years), and now with the Division 11 years in Stewardship. He also served as an adjunct Instructor at Oakwood University, School of Religion & Theology (2008-2010). He is a native of Cleveland Ohio, baptized at age 12 during an evangelistic tent meeting (Glenville SDA). He graduated Magna Cum Laude from Oakwood College (University) in 1991 where he received dual Bachelor of Arts Degrees, (1) Theology with a Minor in Biblical Languages, and (2) Mathematics with a minor in Business Management. Then in 2005, he obtained a Master of Arts Degree in Homiletics and Church Growth from Southern Adventist University, Collegedale, Tennessee. He is happily married (39 years to be 40 this year) to his girlfriend Selita Atchley of Charleston, West Virginia. Selita is Elder Harpe's partner in life and ministry. Her contributions to the ministry are innumerable. Elder Harpe believes God's generosity is revolutionary and relational. It is because of our relationship with Jesus that we delight to partner with God in funding the mission—sharing the everlasting gospel to the world. 
Paulie Rogers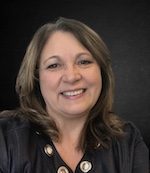 Paulie Rogers and her husband, Kenny live and work on their farm located in the North-Central Region of Saskatchewan.  Paulie is a playwright, author and speaker as well as co-founder of the Restored With Love online ministry. Her seminar is taken from her Bible Study; My House Renovated, One Room at a Time as she talks about their experiences of living in an old Victorian Farmhouse for over 28 years, that was in dire need  of a restoration. Following the teachings of the Bible and Steps to Christ she compares us to a house in need of restoration, in every room of our lives.  Jesus is our Master Carpenter, come to restore us unto the Father, we just need to open the  door and invite Him in.
"By wisdom a house is built, and through understanding, it is established; its rooms are filled with rare and beautiful treasures." Proverbs 24:3-4
Mike & René Lemon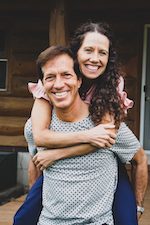 Mike and René Lemon are the hosts for It Is Written Canada, a worldwide media ministry that spotlights stories of lives transformed by the power of God. They are both 100% organic, non-GMO, sweet and sour lemons. René is the sweet one.
Mike and René have been married since 1995 and have counselled married couples and those preparing for marriage while serving in ministry and education positions in Canada and South Africa. They are passionate about faith, family, friends, fitness, and finishing the work of preparing souls for our Lord's soon return, to "turn the hearts of the fathers to their children, and the hearts of the children to their fathers" (Malachi 4:6). They have two wonderful daughters and one magnificent grandson.
Michael Dauncey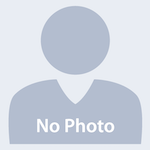 Pastor Dauncey is currently the Creative Director for It Is Written Canada. Dauncey is a West Coast guy who has pastored in Oregon, Idaho, Washington and British Columbia before moving to Oshawa, Ontario 3 years ago. Community Outreach and Video Production ministries have been a passion of his since entering the ministry in 1998. He has been married for 27 years and has three young adult kids who live on the West Coast. In his free time, he enjoys running, pickleball, ice hockey, home renovations & dates with his wife.
Youth Tent Speaker
Keith Gray
Pastor Keith L. Gray has been preaching the gospel since the age of 16.  He grew up a member of the Bellfort SDA Church in Houston, Texas.  He is also a two time graduate of Southwestern Adventist University, first receiving his BS in Education and later, responding to the call of God on his life, he received his BA in Theology.  He also has his Masters from Andrews Theological Seminary.
He has served as pastor in the Texas SDA Conference, as Associate Chaplain at Southwestern Adventist University, VP of Enrollment and Assistant to the President for Southwestern Adventist University.
He has also served as Director of Youth and Family Ministries for the Southwest Region Conference.  More recently, he served as the Dean for the School of Leadership for North Dallas Adventist Academy.
Pastor Gray has preached all over the United States and across the world in countries as near as Canada and as far away from his homeland as Australia, Taiwan, Tonga, Kenya, South Africa, Ireland and many other places.
God has blessed him with a unique ability to make the word of God come alive to young and old audiences alike.
Currently he serves as the head Pastor of the Acts 2 SDA Church.
His greatest earthly accomplishment was convincing the former Miss Charmaine Hylton (Molly to her friends) of Jamaica, West Indies to change her last name to his. They have been married and serving the Lord for over 30 years and still going strong.  They have a daughter Carissa who is a teenager.
His boast is in the grace of His Lord and Savior Jesus Christ and he has dedicated his life to telling souls who are hungry where they can find the Bread of Life.  Please pray for him as he shares what God has placed on his heart.
French Camp Meeting Speaker
Ngoy Kyala (President, Quebec Conference)