Dear Maritime Conference Family,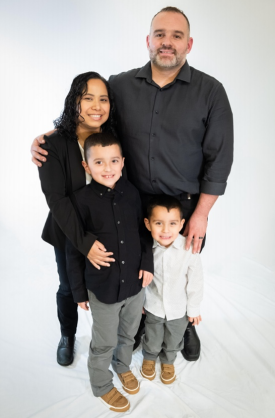 The Maritime Conference is very happy to extend warm welcome to our new Executive Secretary Elect, Pastor Melissa Cooke. She will be joining us in the office in her new role on November 1, 2021. On Sept 23 the Maritime Conference Board of Directors elected Melissa Cooke as the next executive secretary after Teresa Ferreira announced she would be moving away from our conference.
Melissa Cooke was born in Houston, Texas, USA to El Salvadorean parents. Although born in the USA, Melissa was raised in Toronto, Ontario. She grew up in a Seventh-day Adventist Christian home with her 3 siblings. At a young age, Melissa learned to love and trust her Saviour, Jesus. She remembers being taught to preach as a child and being active in her church community, learning at a very young age to serve others.
Melissa attended both public and Christian elementary schools in her formative years. It was in during her years at Kingsway College Boarding Highschool, in Oshawa, Ontario that the Lord directed her steps and called her into ministry. After high school she attended both Canadian University College and Southern Adventist University. Melissa earned her BA in Religious Studies from Canadian University College (2010) and her MDiv from Andrews University (2017).
Although life has presented its share of challenges, heartache, and disappointments - Melissa would tell you that it is her Lord that has brought her through it all and He has put a passion in her to love and serve others as Jesus did. She has dedicated her life to serve her Lord with her husband Jason, and her two sons Edward (8) and Joshua (3).
Melissa has served as a pastor of the British Columbia Conference since June 2010. From the first day of entering ministry, she knew that life would be an adventure. Although leaving many friends, family, and those she holds dear to her heart - she is compelled to follow where her Savior Jesus leads. For when walking on the path that the Lord sets for us is the surest path. Pastor Melissa enjoys spending time in the outdoors with her family (which includes her dog Soren), meeting new people, learning new things, reading, and studying, sharing the love of God with others. We look forward to welcoming Melissa and her family to the Maritime Conference!